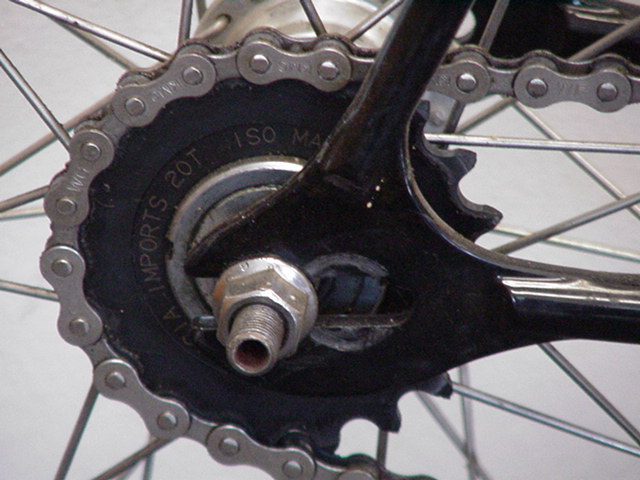 Or gearing down? That is the question. You see, there has been a debate on our team whether we should do this race on bicycles with many gears on one gear. One gear would undoubtedly be
mas macho
. But this is a loooooong race for each of us (+50 miles with +9000' of vertical climbing), so riding one gear might be a bit much for us.
I converted one of my bikes to single speed late last year and have really dug this ride since. Riding single speed is something like having a wrestling match with your bike, especially on the hills. It can take everything you have to get to the top and it works every part of you, including your upper body.
My friends who don't ride SS wonder how it could possibly be fun. It is just one of those experiences you have to have before you comprehend. Pain is just part of it all. It isn't fun because it is easy, but because it more often difficult. Which reminds me of my favorite quote about riding a bike:
Cycling is like church
Many attend, but few understand
Taking the metaphor a bit further, riding a single speed is like leaving church and enlisting in a monastery. Yeah kinda like that. Sorta.